Kiribati
Jump to navigation
Jump to search
Kiribati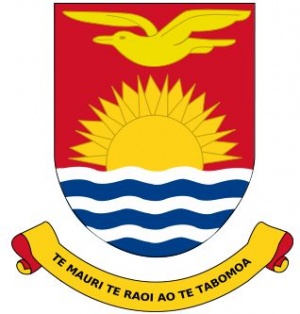 National symbols
Administrative division
Kiribati was formally divided into districts until its independence. The country is now divided into three island groups which have no administrative function, including a group which unites the Line Islands and the Phoenix Islands.
The original districts used to be:
Banaba
Tarawa Atoll
Northern Gilbert Islands
Central Gilbert Island
Southern Gilbert Islands
Line Islands
The island groups include:
Gilbert Islands
Phoenix Islands
Line Islands
As far as I know, none of these uses arms.
Other heraldry