Category:Départements of France
Jump to navigation
Jump to search

France is divided in 101 provinces of Départements. 95 of these are in France proper, the other 6 are overseas territories.
The sub-categories below list the municipalities sorted by département in France proper.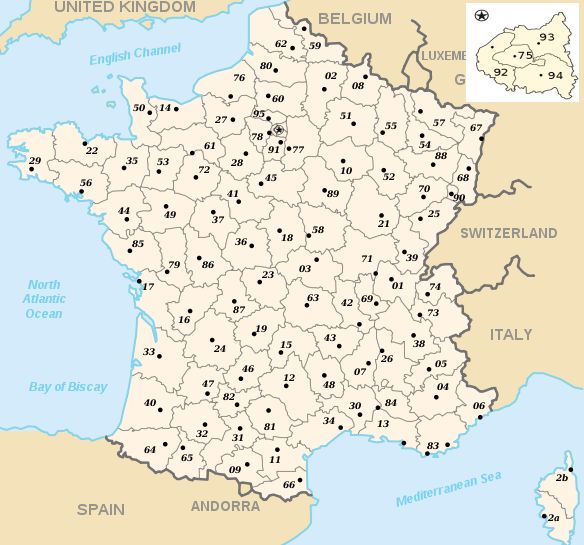 Subcategories
This category has the following 102 subcategories, out of 102 total.
Pages in category "Départements of France"
This category contains only the following page.