Category:French overseas possessions
Heraldry of the World
Civic heraldry of France
Coats of arms of the French overseas possessions, which includes overseas départements, regions, collectives etc.
Former colonial arms are listed under the current countries.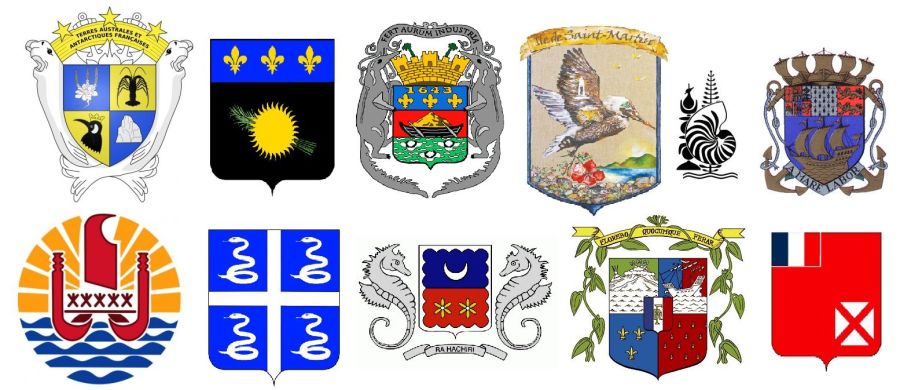 Top row : French Antarctic Territories, Guadeloupe, French Guyana, St. Martin, New Caledonia, St. Pierre & Miquelon
Lower row : French Polynesia, Martinique, Mayotte, Réunion, Wallis & Futuna

Wanted : better images of the arms of the municipalities (communes) in these regions !
Pages in category "French overseas possessions"
The following 13 pages are in this category, out of 13 total.