EFA Postcards
EFA Postcard series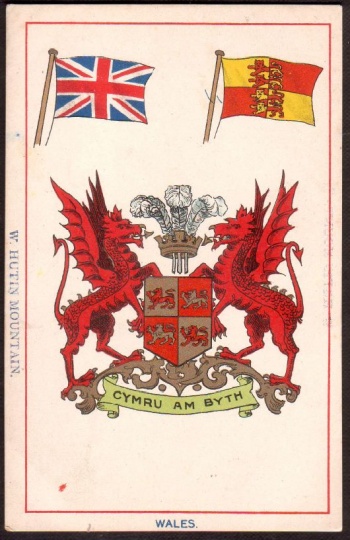 Series information :
Date of issue : 1906-1910? (approx.)
Number of cards : around 100
Image variants : ?
Company
These series were issued by EFA (the Excelsior Fine Art Company) for the UK market. The postage are stated in pence. The cards were printed in Holland though. The images are identical to a large trade card series "Arms and Flags" of approximately 75 cards issued by a number of Dutch companies. See for example Honig, Kraepelien & Holm, Neelmeijer, Smith, Van Dijk. The same series was also used by James as cigarette cards and by Spit & De Vletter as appointment cards.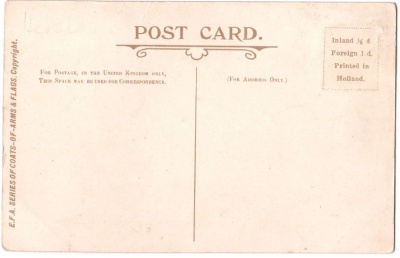 Besides the cards with the similar design as the trade cards, there are also some cards showing only the flags.
Series
Overview of cards:
Flags only: