Ghana
Jump to navigation
Jump to search
GHANA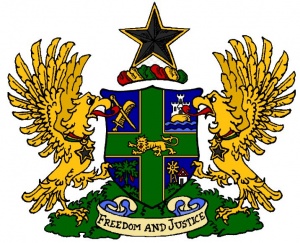 National symbols
Administrative division
There are ten administrative regions which are divided into 138 districts, each with its own District Assembly. Below districts are various types of councils, including 58 town or area councils, 108 zonal councils, and 626 area councils. 16,000 unit committees on lowest level.
I have no idea how many of these actually use a coat of arms.
Educational heraldry
Ghana has a number of universities and boarding schools. Several of these use a coat of arms.