National Arms of Trinidad and Tobago
Jump to navigation
Jump to search
THE NATIONAL ARMS OF TRINIDAD AND TOBAGO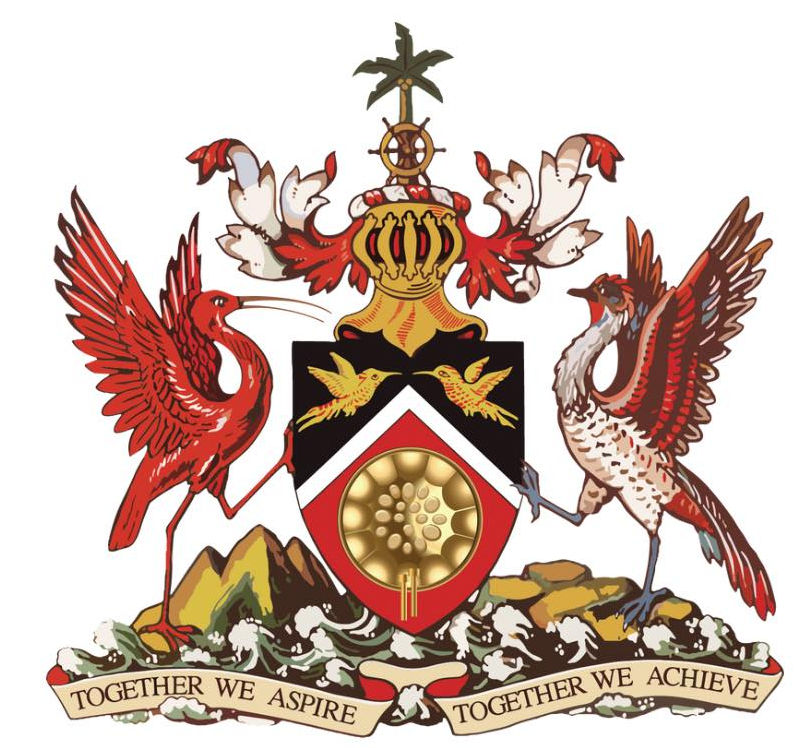 Origin/meaning
The arms were officially adopted on 09-08-1962.
The three ships are the fleet of Columbus. Above the ships are two hummingbirds. The red ibis (Eudocimus ruber) is the national bird of Trinidad, standing on a three-topped hill, from which the island got its name (mountain of trinity). The Cocrico (Ortalis ruficauda) bird on the left side is the national bird of Tobago.
Colonial arms
The Crown Colony of Trinidad and Tobago was formed in 1889, under a constitution that left Tobago with its own legal and fiscal systems. Full administrative amalgamation came in 1899.
The colony used a landscape badge,/arms both on its seal and on the flags used by the colony - the Union Jack used by the Governor, the Blue Ensign used by Government vessels and the Red Ensign used by merchant vessels.
The badge shows an island peak with the sea in the foreground, and square-rigged sailing ships entering a harbour at right. The masoned stone groyne has a flagpole bearing the Union Jack as a prominent part of the design.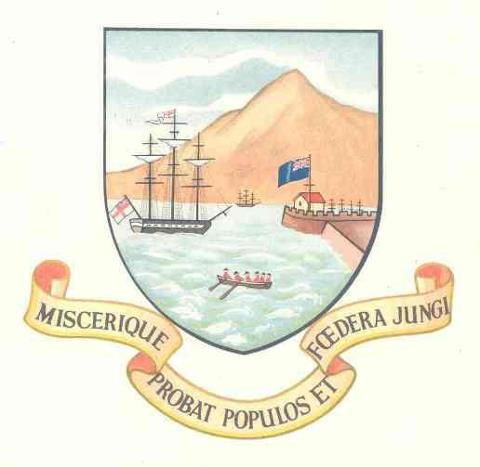 The colony attained independence in 1962, but the badge continued to be in use until 1967.