New York (city)
Jump to navigation
Jump to search
NEW YORK
State : New York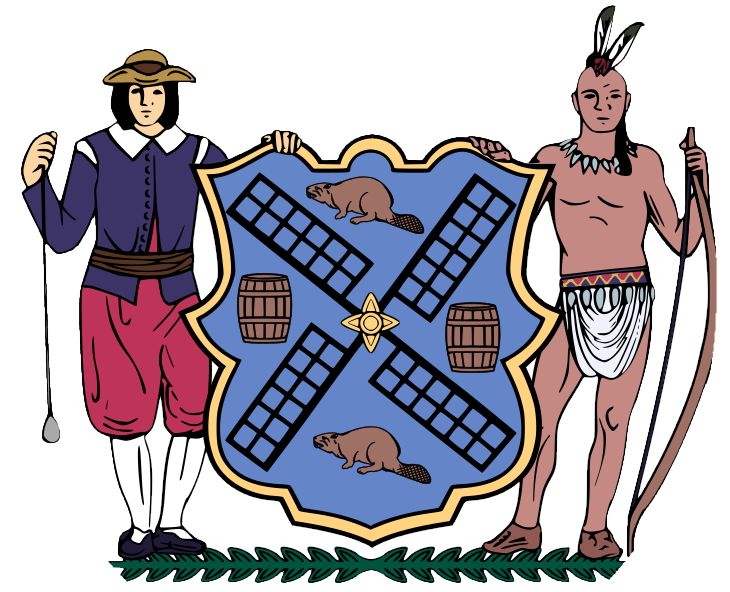 Origin/meaning
The windmill with the beavers and barrels have been the arms of New York since at least the beginning of the 18th century, and probably date from the end of the 17th century. There is no documentation of a grant of arms to the city at any point during the colonial period, but there is much evidence of the use of the arms in the during the colonial period from newspapers, maps, views of the city, etc.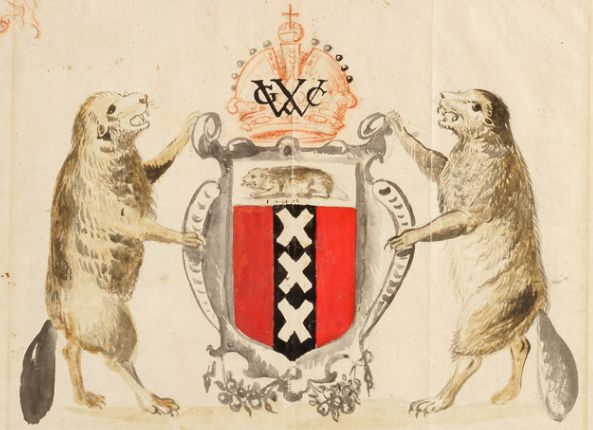 Proposal for the arms of New Amsterdam, around 1630
It should be noted that the arms of New Amsterdam were identical to those of Amsterdam itself. The province of New Netherlands, however (which later became the state of New York) showed a beaver surrounded by a string of wampum, or Indian money made from oyster shells. The beaver appeared on the Dutch Colonial arms for the same reason that the English would place beavers on the arms of the re-named City of New York: the city was founded as a shipping port for the fur trade, particularly trade in beaver skins. By the time the English took over the growing colony, agriculture had also been established, and New York was one of the chief sources of flour for the other English colonies in the West Indies. The barrels are flour barrels, thus the arms represent the two most well-known exports of colonial New York: fur and flour. The windmill may have two sources - first, there was a windmill in the fort at the tip of Manhattan Island, and all early views of the colonial city show it as the most prominent feature of the town. It would have served as a landmark for all arriving ships, and so would have been an appropriate emblem. In addition, there was apparently a windmill in the arms of the Van Cortlandt family, who were wealthy landowners of the vicinity, and some Van Cortlandts may have helped to insert this emblem into the City's arms.
The complete arms also show supporters, unfortunately I have no image. The dexter supporter is an English sailor with a weighted line for finding the depth of water and also a navigational cross-staff, and the sinister a Manhattan Indian with a bow. The crest has changed over time -- in colonial days it was a duke's coronet, and later the royal crown, but now it is an eagle on a hemisphere. The city arms have never had any motto.
Literature : Information provided by Francis Spangenberg, USA