Steenwijkerwold
Jump to navigation
Jump to search

STEENWIJKERWOLD
Provincie : Overijssel
Opheffing : 1973 Steenwijk (2003 Steenwijkerland), Brederwiede, IJsselham
Toevoegingen : -
I : 6 mei 1899
"Gevierendeeld : I en IV in goud een geankerd St.Andrieskruis van keel, II en III in lazuur een leeuw van zilver, getongd en geklauwd van keel."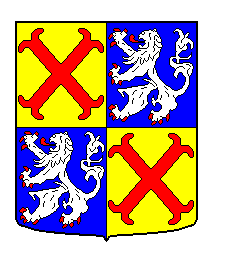 Oorsprong/verklaring :
Steenwijkerwold voerde tot het eind der vorige eeuw geen eigen wapen. Aanleiding voor het aanvragen van een wapen was, net als bij diverse andere gemeenten, de bouw van een nieuwe vergaderzaal voor de Staten van Overijssel. In de ramen van deze zaal zouden de wapens van de diverse gemeenten opgenomen moeten worden.
Hoewel de gemeente geen officieel wapen voerde, dacht een aantal raadslieden dat er een wapen was met of St. Andreas (de beschermheilige) of een papagaai. Archiefonderzoek wees echter niets uit. De vervolgens ingeroepen deskundige, Dhr. Hoefer uit Zwolle (hij ontwierp de meeste Overijsselse wapens van 1898). Hij kwam met een voorstel, waarvan de beschrijving alsvolgt luidde:
"In goud een schuinkruis van keel, in ieder kanton vergezeld van een anker van sabel"

Dit ontwerp was gebaseerd op St. Andreas (schuinkruis) en het wapen van de stad Steenwijk (anker).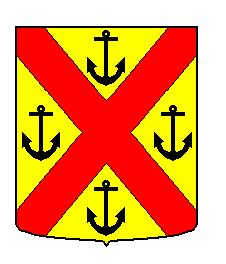 De gemeente vond het wapen wat mager en vroeg steeds wijzigingen, oa met betrekking tot de heilige. Hoefer kwam vervolgens met het voorstel om het wapen zo te laten, maar de heilige op het kruis te binden. Dit vond de gemeenteraad weer te kerkelijk. Besloten werd om dan maar geen wapen te voeren.
Uiteindelijk werd een ontwerp ingediend met de volgende omschrijving:
Gevierendeeld; I en IV in goud een schuinkruis van keel; II en III in sinopel een leeuw van zilver, gehalsband van goud.

Dit ontwerp was ontleend aan het voorstel van de gemeenteraad om de Nederlandse leeuw op te nemen. Als onderscheiding werd het schuinkruis genomen. Hoefer heeft dit echter gewijzigd in een leeuw van zilver op een veld van sinopel. Dit is het wapen van een tak van het geslacht Lycklama, dat zich Lycklama van Steenwijkerwoud noemde.
De Hoge Raad van Adel heeft de leeuw echter op een veld van azuur geplaatst en de schuinkruisjes weergegeven als ankerkruisjes. Dit wapen is tot 1973 gevoerd.

Follow us :



(when sharing images on Instagram, use #heraldryoftheworld)


Literatuur : Keuzenkamp, 1986; Gevers, 1987