Wappenbuch der Stadt Basel
Jump to navigation
Jump to search


Heraldry of the World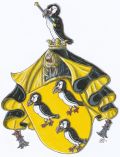 Personal heraldry portal
Register of personal arms


For other churches, see the
Religious or Ecclesiastical heraldry section.
WAPPENBUCH DER STADT BASEL
Author : ?
Country : Switzerland
Date : 1880
Publisher : B. Meyer-Kraus, Basel
Printed by C. Detloff's Buchhandlung, Basel
Digitzed by the Austrian National Library : http://data.onb.ac.at/rep/117DF67E
This book shows the arms of families, guilds and villages in the city and Kanton Basel-Stadt. The book only contains images, no text.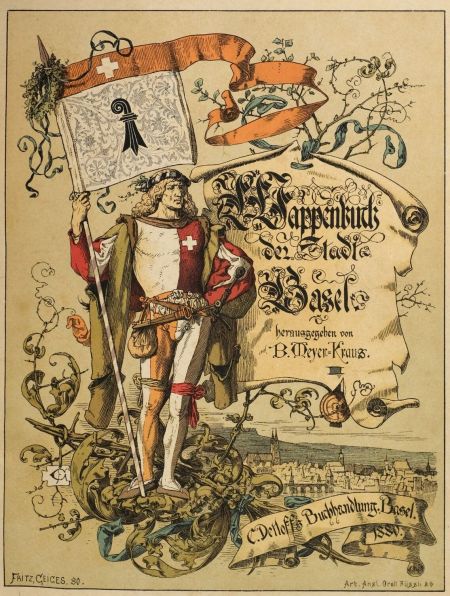 Each of the colour plates shows 12 coats of arms, see page 41 below.
Families listed
The arms are listed by page in the book.