Oman
Jump to navigation
Jump to search
Oman - سلطنة عُمان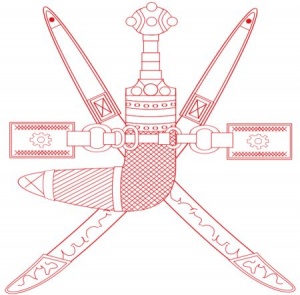 National symbols
Administrative division
Oman is divided into eleven governorates, which are further divided into 60 provinces.
None of these actually uses a coat of arms.
National Emblem
Oman does not use a coat of arms, just the emblem shown above. It shows a local khanjar dagger in a sheath that is superimposed upon two crossed swords.