Wapenboek Vorsterman van Oijen
Jump to navigation
Jump to search
STAM- EN WAPENBOEK VAN AANZIENLIJKE NEDERLANDSCHE FAMILIËN
Author : A.A. Vorsterman van Oijen (Oyen)
Country : Netherlands
Date : 1885-1890
Publisher : J.B. Wolters, Groningen, the Netherlands
This is a three-part series, compiled by the genealogist A.A. Vorsterman van Oijen (1845-1912), in which the genealogies of approximately 600 Dutch families are included. In addition to the extensive genealogical elaborations, the book also contains plates with the accompanying family coats of arms. All arms are shown below.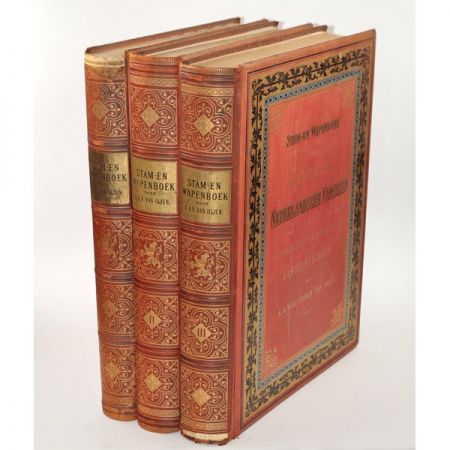 Each of the 104 colour plates shows 6 coats of arms, see plate 41 below.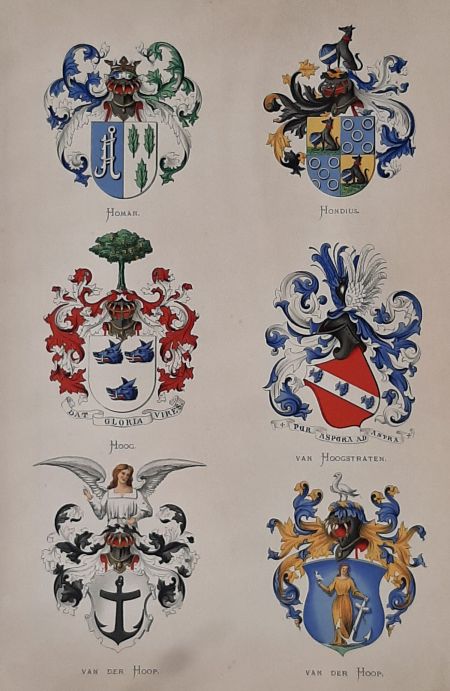 Families listed
The arms are listed alphabetically, with the plate number indicated below the name as in the book the arms are not listed alphabetically. In Dutch the prefixes De, Het and Van (der) etc. are not included in the alphabetical sequence, van Adrichem thus is listed under A.