Banderas y Escudos de España
Jump to navigation
Jump to search
BANDERAS Y ESCUDOS DE ESPAÑA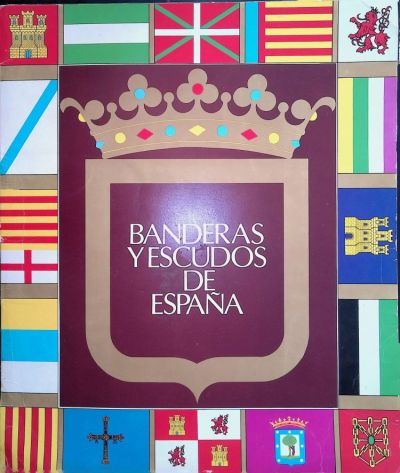 Album information :
Issued by : Ediciones PM, Madrid
Date of issue : ?
Number of stickers : 103
Background
The album has been issued by Ediciones PM, but I do not know more about the publisher. There are large stickers for the regional flags and parts of the national flags, and smaller stickers with the provincial arms. I have no idea how these were collected. The album has a large size and contains 8 pages.
Pages of the album: Click on the images of the pages to enlarge