Barré Dayez Postcards
Barré Dayez Postcard series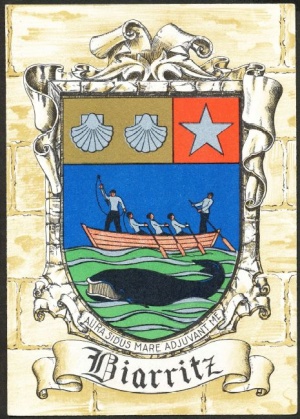 Series information :
Date of issue : 1940s-60s (approx.)
Number of cards : over 250
Image variants : ?
Company
These cards were issued by a publisher in Paris, founded in 1925 by Maurice Barré and Jules Dayez. They published over 5000 cards, of which one large series of heraldic cards, with the arms of towns and regions of France, the Belgian provinces, cities in French colonies and overseas territories, as well as the arms of certain professions. They can be easily recognised by the 'brick' pattern on which the arms are shown, as well as the letters BD in a square on the back of the cards.
The cards were very popular and have also been used as first day cards when the arms shown were also used on the French stamps. The French Postal Museum also issued in 1965 cards of the towns that have the privilege to use the War Medal in their arms with a special stamp to commemorate this war medal. Some of these stamped cards are also shown below.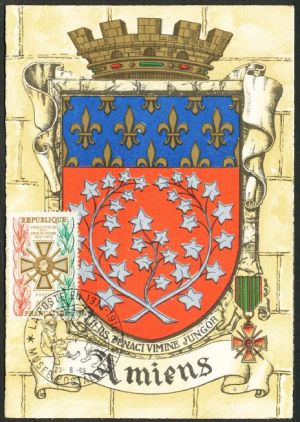 Series
French regions
French towns
Belgian provinces
Colonies and overseas territories
Other countries
Professions and Guilds