Category:Finnish Regions and provinces
Jump to navigation
Jump to search
FINNISH REGIONS AND PROVINCES
Finland has a very complicated history of administrative divisions.
The first provinces were formed in 1634 and until 2009 there have been 11 administrative reforms. Currently there are 19 regions, which were created in 2009. Previous reforms were in 1996 and 1960. The 1634 provinces are still known as the 'historical province'.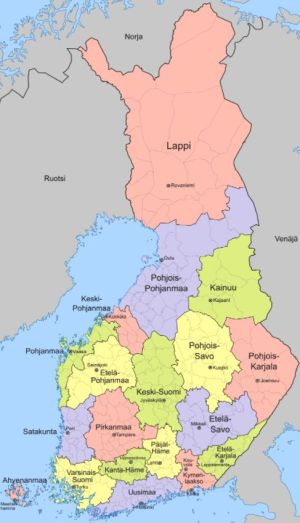 The current regions
All regions and former or historical provinces that used arms are listed here.
Pages in category "Finnish Regions and provinces"
The following 19 pages are in this category, out of 19 total.