EFFKA Margarinewerk
Jump to navigation
Jump to search
Länder / Flaggen und Wappen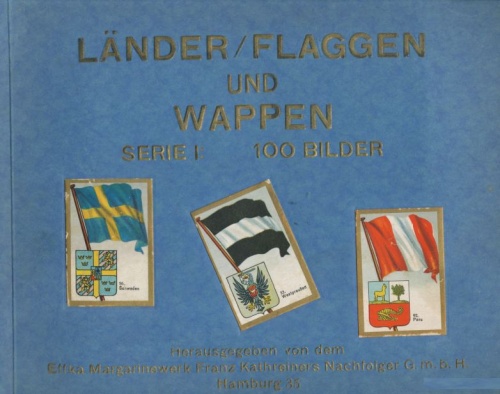 Album information :
Issued by : EFFKA Margarinewerk Franz Kathreiners Nachfolger G.m.b.H. Hamburg
Date of issue : 1930-1
Number of stamps/cards : 200 in 2 albums (100/100)
Image variants : none as far as I know
Background
I have no information on the factory, the author or designer of the album. No information is provided in the albums. The company also issued some more albums, bit not with an heraldic theme.
The first album only shows the national arms and flags, including some of the German States and provinces. The second shows primarily the national arms, but different types of naval, military and other flags.
Example of a page in the album: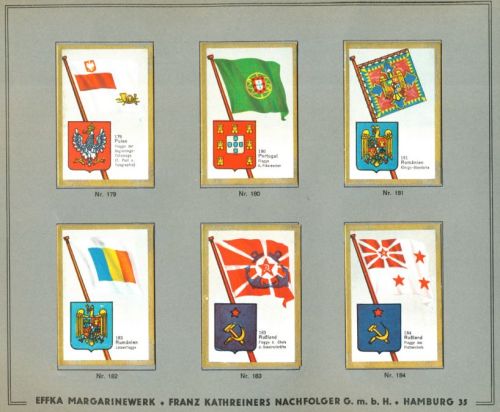 Images issued
Album 1:
Album 2: