Grietenijen & Stad van Noordoost-Friesland
Jump to navigation
Jump to search
Grietenijen & Stad van Noordoost-Friesland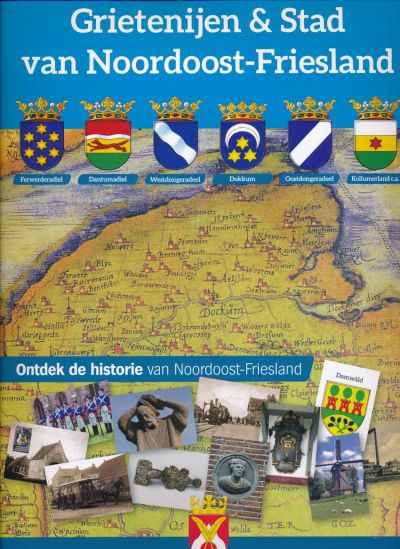 Album information :
Issued by : Albert Heijn Dokkum, Albert Heijn Damwâld in collaboration with the Historische Vereniging Noordoost-Friesland
Date of issue : 2020
Number of stamps/cards : 216 (but only a few are heraldic)
Image variants : -
Background
The album was issued in 2020 by two local supermarktes in the Friesland province, the Netherlands. The album has 216 collectable images, of wich a few are heraldic, mainly with the arms of the villages in the region. Not all village arms could be collected, a large number was already pre-printed.
The images were provided by the Fryske Rie foar Heraldyk (Frisian College of Arms) and drawn by Jelle Terluin.
Below only the heraldic pages of the album are shown.