Orion albums
Jump to navigation
Jump to search
Orion Wappen Album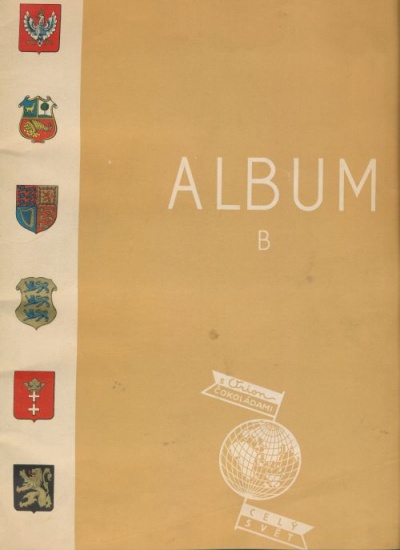 Album information :
Issued by : Orion chocolate factory, Prague, Czechoslovakia
Date of issue : 1930s
Number of stamps/cards : 2x90 (180)
Image variants : -
Background
These Czechoslovak albums were issued by the Orion chocolate company in Prague. Album A contains cards with the arms and pictures of cities in Czechoslovakia, Album B with national arms in the whole world. The whole albums are in Czech.
Examples of a page from Album B: