Wappen-Sammlung Series 5 Guilds and associations
Jump to navigation
Jump to search
Wapen-Sammlung : Series 5 Guilds and associations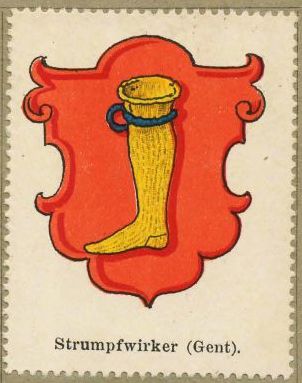 Series information :
Issued by : A. Weller's Verlag, Kahla in Thüringen, Germany
Date of issue : 1900-1920 (?)
Number of stamps/cards in this series: ? at least 275
Background
This is the fifth series of the album Wappen-Sammlung_(Weller) showing the arms of guilds and associations. The series is only numbered up to 75, other numbers are tentative. Stamps were issued in series of 25, but could be glued on the pages randomly. Only when I have a sheet or index, the numbers are confirmed.
Stamps issued: