VéGé (silks)
Jump to navigation
Jump to search
VéGé Silks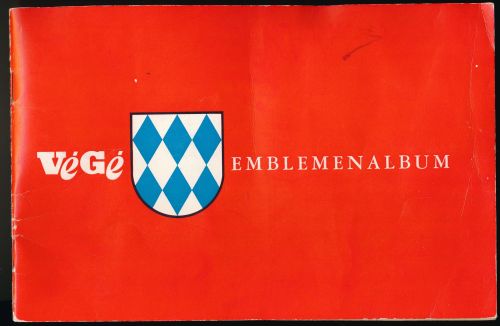 Company
VéGé was originally a cooperation of independent Dutch grocers, founded in 1938. The name stands for VErkoop GEmeenschap (United Sale Association). It merged in 1980 with ViVo to become the Super retail formula.
The company also had members and shops in Belgium and Germany.
The company has issued a number of series of matchbox labels, as well as a series of heraldic silks listed here for the Emblemenalbum. The album was issued in 1960 and includes the arms of Dutch provinces and (West) European countries and their capitals. It also includes a silk for the European Union and one for the Olympic Games of 1960 in Rome, although there is no official space for these in the album. The album has space for 48 silks.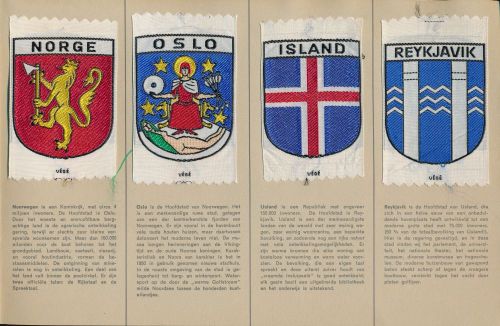 Silks issued
(sequence is as in the album)
For some (Helsinki, Vienna) there are two issues, with a different number of 'points' at the edges. For London there is a misprint, with the name VéGé on top instead of below the image, see below.